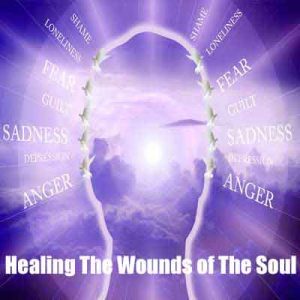 Soul Regression is a combination of all that I have learned. It is rooted in Dolores Cannon's method of QHHT. But what separates us is the fact that I have many tools for healing such as REIKI, NLP, meditation, sound healing, aromatherapy, Crystal therapy, and other energy healing modalities. In soul regression I am able to use all of my skills. If I am guided to touch someone with healing energy or if I am guided to use a singing bowl, I will use whatever is in my client's highest and best good.
Many of my clients have dealt with childhood trauma, grief and loss, missing time, crippling or debilitating accidents, loss and rejection of past loves and just plain trauma from life.
When we experience all of these emotions, many times the emotions are not dealt with and they just get stuffed down into the body never to be looked at again until something triggers the emotion to arise. By then however, we have forgotten all about what caused the emotion in the first place.
That is why so many of my clients experience unexplained emotions such as sadness, anger, guilt, and shame. They may also be dealing with feelings of rejection, and feeling like they don't belong.
Many of my clients are given the information through their Higher Selves, they need to start loving themselves. When my clients hear this, they often times feel and think it is selfish to love themselves and put themselves before others. But this is so important.
I'm sure you've all heard the airline stewardess explaining to passengers "When the air mask drops down, put on your air mask first, and then help others and small children. There is a reason for this. Because, if we do not take care of ourselves, love ourselves first then we are in no position to help others or to love others fully.